Polam Hall School Celebrates GCSE Triumph!
Posted on: 22nd Aug 2019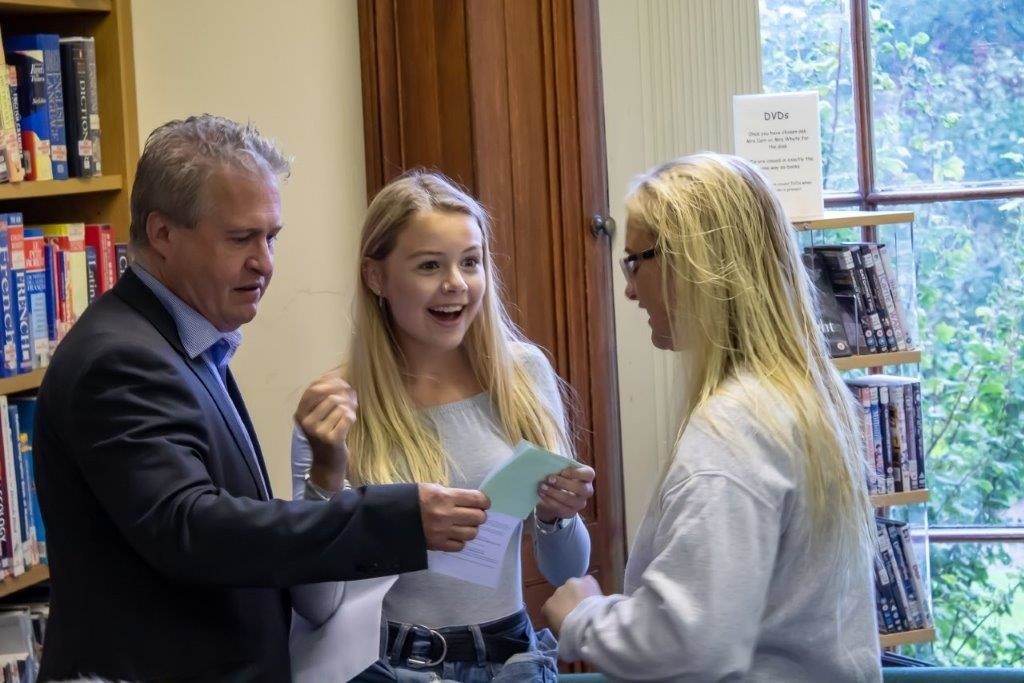 Students and staff at Polam Hall School are ecstatic after receiving the school's best GCSE results in years.
The Darlington school has seen the number of students achieving at least a grade 4 – comparable to a C – in English and Maths improve by more than 20 per cent compared to previous years.
Polam Hall's Attainment 8 score – a measure of pupils' achievement across eight core subjects – also jumped by more than three points to to 48.32, beating the 2018 national average.
Chloe Atkinson, a student from Darlington who hopes to go on to a career in theatre, said: "I got a 9 in Maths, and 7s for my Sciences, which surprised me, because I had to work very hard in those subjects.
"I feel relieved more than anything, I didn't expect to do that well, and I've been worrying quite a bit about this."
Principal Kate Reid said: "I'm so proud of every single one of our students. We've seen significant improvement on every measure, making this our best results year since 2016.
"It's a testament to the incredible efforts of our students, and to the commitment and dedication of our staff. We intend to build on this success and continue helping our students to fulfil their potential."
Student Sophie Allison, from Durham, was delighted to achieve seven grade 8s and two grade 7s – the results she needs to pursue a career in medicine. She said: "I feel a bit overwhelmed, but I'm coming to terms with it. I'm really happy and proud of myself.
"All the teachers have been amazing and have helped me so much. There's not one teacher here who I don't appreciate how much they've done for me."