Meet the Academy Council
Click on each of our Academy Council members to find out more:
Kathryn Heljula LLB, PGDL (Chair)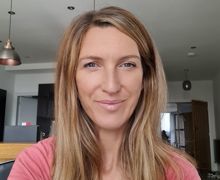 Kate was a student at Polam Hall School from 1987-1994 and she has two children at the School. She went on to study Law with European Law at Nottingham University and forged her career as a Commercial Litigator in a leading Global Law Firm in London. After 15 years in London Kate returned to Darlington. She was appointed as a Parent Governor in 2016 and became Chair of the Academy Council in October 2019.
Kate studied French and German at A-level and spent the third year of her LLB Law Degree in Germany, during which time she became a fluent German speaker. Kate is the Academy Council Link for English and Modern Foreign Languages, with languages being an area of personal interest.
Kate has always been a keen sportswoman which led her to become involved as company secretary to the charity Women Win (2011-2015), an organisation which aims to support and encourage girls to reach their full potential through sport. She is now embarking on a Masters in International Sports Management at Northumbria University.
"Polam Hall School is a very special place – there is a warmth and strong sense of community which you can feel the moment you walk through the school gates. I am really proud of the journey the school has been on over recent years and where we are today, and I'm proud to lead the Academy Council in supporting and challenging the school in achieving its Vision, fulfilling its Mission and living its Values. We are now building on strong foundations and I am ambitious and excited for the School's future."
Andrew Buckingham (Vice Chair)
Andrew is an IT professional with a background in physics and
engineering, who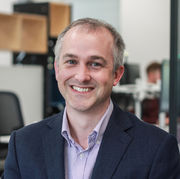 settled in the North East after graduating from Durham University. His son joined Reception in the year that Polam became a free school.

Based on his experience of managing IT teams across both infrastructure and software development, Andrew offers his skills to the School to assist with its IT requirements and provision.

Andrew also has a passion for STEM (Science, Technology, Engineering, and Maths) which he actively pursues in his spare time. He has also been responsible for recruiting STEM graduates into analytical roles, and therefore has an understanding of the challenges associated with inspiring the next generation into these fields.

Outside of work Andrew enjoys spending time with his wife and son, often involving badminton and cycling (although not at the same time!)
Catherine Hart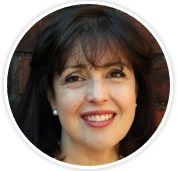 Catherine is a couture milliner and has had her own business since 2001. She is also a partner in the family farming enterprise.
She started her career in New York and after returning to the UK spent the next few years studying fashion and design, which led to a profession in theatre. Her passion for design brought her back to the North East where she started her family and began a career in millinery. She has three children, all of whom have attended Polam Hall School.
Kathryn Bury
Kathryn began her career in University administration before
completing a PGCE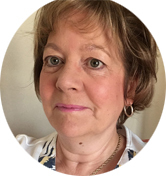 course in Primary Education with curriculum leadership in English. She is also a Guildhall School of Music and Drama trained teacher of Speech and Drama, and poetry speaking. After teaching in state and independent schools in the East Riding of Yorkshire, Kathryn became a teacher at Polam Hall Junior School in September 2003. A few years later, she served as a teacher representative on the Polam Hall School Governing Body.
Her daughter attended both the Junior and Senior schools at Polam Hall and went on to study at the University of York.

Kathryn has a strong affinity with Polam Hall School and its rich heritage, values and ethos, and is looking forward to her role as teacher representative on the Academy Council.
Jane Thompson Smith BSc FCA
Jane was a student at Polam Hall between 1972 and 1983 where
she forged many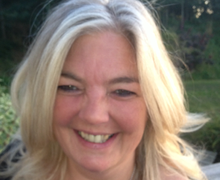 long term friendships which remain to this day. She maintained her links with the school being President of the Old Scholars Association for a year in 1994, and continuing to support the Association as a Trustee until its closure.

Jane went on to study Psychology at the University of York and then decided to follow in her father's footsteps and train as an accountant. Qualifying with Price Waterhouse in 1994 she has gained a wealth of experience in blue chip and venture capital backed business across a wide variety of market sectors, currently leading a large finance team as Head of Shared Services for Four Seasons Health Care based in Darlington.
Dan Johnson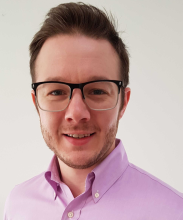 Dan is from North Yorkshire and graduated from Northumbria University with BSc in Quantity Surveying in 2012. Since then, he has worked for some of the largest Tier 1 contractors in the country, on a diverse range of projects including energy, defence, residential, education, healthcare, utilities and highways Most recently Dan has moved to Highways England and works out of their Darlington office.
Dan has been privately developing property for nearly 10 years, and continues to operate as a private landlord. He is a member of the Association of Cost Engineers (AcostE) and an associate member of the Royal Institute of Chartered Surveyors (RICS).
Outside of work, Dan spends most of his time with his wife and their baby son. He enjoys an active lifestyle, playing football, running and attending the gym regularly.
Adebola Adisa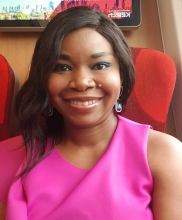 Adebola Adisa is a GP in Darlington, she obtained her medical degree from the foremost University of Ibadan, Oyo State, Nigeria and practised in Nigeria for a few years before moving to the United Kingdom, 10 years ago. Bola trained as a GP in the Teesside area and her area of interest is women's health.
Dr Adisa is also an author and has written two fiction books; MAGIC OF DESTINY (under a pseudo name Jessica Dice) and KALEIDOSCOPES.
She enjoys spending time with her husband, Niran and her two daughters. She also enjoys cooking, exploring new dishes and creating health awareness on social media by writing about various health related topics. Bola enjoys running and has helped raise money for charities through her racing events.
Bola is very passionate about giving back to her community; a passion which she brings to Polam Hall School.
Dorothy Hullah
Dorothy Hullah – NPQH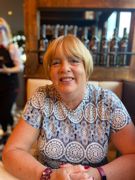 Dorothy is a retired schoolteacher. Whilst teaching she achieved her NPQH (National Professional Qualification of Headteachers). In her last role she was a senior manager with oversight of the curriculum and management of KS1 and EYFS.
Since retiring she has taken up crafting full time and runs many crafting workshops on a variety of subjects.
One of her passions, that she has been able to pursue since retiring, is story writing. To date she has nine published books, six children's books and three adult novels, with the seventh children's book ready for publication.
She was recently widowed but enjoys the company of her two adult children and her four grandchildren.
Montserrat McShane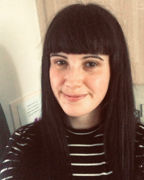 Montserrat was born in Canada but moved to the UK aged three. She grew up in North Yorkshire and Darlington, then headed to London to study a BA degree in Politics, followed by a PGCE in Primary Education with Early Years (3-7).
After spending several years as a Nursery and Reception teacher in inner-city London schools, she embarked on the exciting adventure of teaching in China in 2017. Unfortunately, the pandemic curtailed her international teaching career early, and Montserrat returned to the UK in 2020. She rose to the challenge of remote teaching her Chinese students from a different country and gained many valuable new skills.
She most recently taught in a London nursery school. In April 2021, Montserrat began a new career as a policy advisor at the Department for Education, Darlington, working on policies to improve teacher workload and wellbeing.
In her spare time, Montserrat loves walking in beautiful places, reading and attending concerts, theatre and the opera.
To the Polam Academy Council, she brings her eight years of experience of teaching in many different environments, with specialist interests in Early Years and English as an Additional Language. She really looks forward to being a part of Polam Hall School's future journey as a governor.
Jennifer Robbins
Jennifer has grown up in the North East and has a background in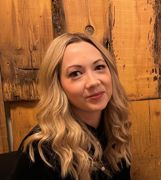 Psychology, completing her MSc in Social Psychology at Lancaster University in 2012.
Jennifer is an experienced civil servant, having spent time working for the Ministry of Defence as a social researcher and analyst after completing her master's degree, and for the last five years has worked for the Department for Education in Darlington.
Jennifer has experience in children's social care, currently leading the Children's Homes Policy team within the DfE, but also brings finance experience after being a team leader within the Education and Skills Funding Agency, focusing on financial management and governance of Academy Trusts.
Jennifer is also passionate about social mobility, and is engaged in outreach activities with schools, colleges, and universities to increase social mobility within DfE and the wider civil service.
Edward Pickering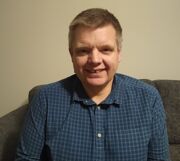 Edward is currently the CEO of Citizens Advice County Durham and has worked for both the local and national parts of the Citizens Advice Service over the past 12 years. As well as creating the national Adviceline for Citizens Advice he has campaigned for changes to the benefit systems and championed social justice inequalities. Prior to that Edward worked in IBM's consulting division on complex public sector solutions.
Edward has been previously involved with the strategic development of non-profit organisations, including Credit Unions, Volunteer and Community Centres and Social Care organisations.
Born and bred on a farm in County Durham, Edward now lives in Darlington with his family, who are all involved with Polam as either students or with the Polam Hall Parents Association. Edward's grandmother also attended Polam Hall School.
In his spare time Edward enjoys working out how to be even more energy efficient, at times at the annoyance of everyone he lives with!
Register of Interests
Attendance Register