Principal's Welcome
Polam Hall School is a unique, exciting and vibrant place to learn.
Since our foundation by Quakers in 1848, the mission of Polam Hall School has been to focus on the development of the whole child. Our motto 'Concordia Crescimus' – we grow in harmony is as relevant today as it has ever been. While Polam has changed with the times, its essential character remains.
Our schools – Junior (Primary) and Senior – have one aim: to provide an exceptional education for every child. Each provides a challenging and broad curriculum, developing character and resilience as well as academic ability. Excellent pastoral care means that each child is known and nurtured. The all-through nature of our school means that transition is seamless.
Academic study is at the core of our school and we achieve highly positive outcomes for pupils at each stage of their education. But Polam is about more than the classroom and our Concordia Crescimus curriculum develops character and confidence. All pupils undertake a wide range of different sports, music, drama, dance, art, leadership, public speaking, CCF, Duke of Edinburgh and more.
Our conversion from independent to academy status has revitalised the original values of equality and community prized by our Quaker founders. We are proud to be members of Woodard Academies Trust, whose values of Faith, Unity and Vision, chime with our own.
Polam retains an independent-school ethos, emphasising high academic standards, exemplary behaviour and extra-curricular commitment. This combination, as we know from over 170 years of educating children, is a guarantee of success.
If you are interested in a Polam Hall education for your child then please do visit us. You will always find a warm welcome. The school has moved on since 1848 but we maintain traditional values and high expectations of our pupils. We are very proud of our unique school and of our well-rounded, confident young people. We look forward to welcoming you to our community.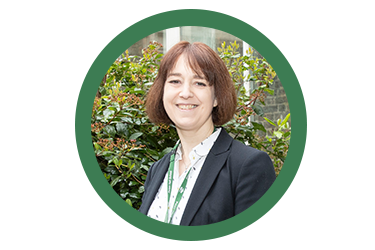 Mrs Kate Reid,
Principal